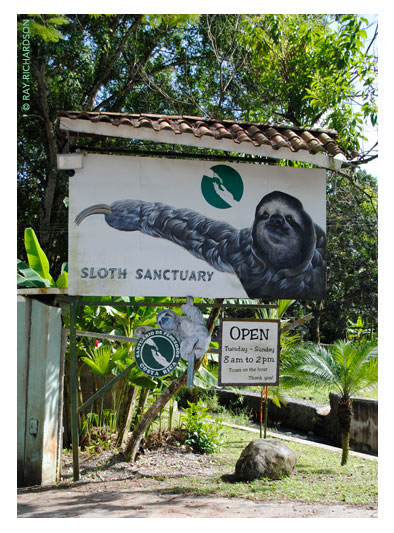 The Sloth Sanctuary of Costa Rica is the original rescue center for injured, orphaned and abandoned sloths. Founders Judy Avey-Arroyo and Luis Arroyo purchased the property to offer birding tours on the Estrella River. Originally known as Aviarios del Caribe, this 320-acre lush tropical lowland rainforest was formerly inhabited by banana plantations. The government of Costa Rica officially declared the property a privately-owned biological reserve in 1975.
In 1991, a deadly 7.7 magnitude earthquake struck near Limón, so strong it changed the course of the river, causing the Arroyos to end the birding tours. They built a small hotel on the property.
In 1992, three neighbor girls brought a tiny baby sloth to the Arroyos. They had found it near an adult sloth that had been killed by a car. The girls knew the Arroyos were animal lovers, so they gave it to them. Judy and Luis had no knowledge of sloth care—most people considered them to be vermin at that time.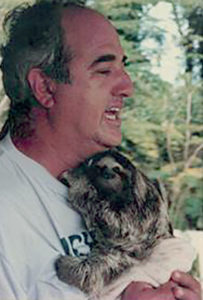 Although Judy and Luis sought assistance, not even zoos or wildlife rescue centers knew how to guide them in sloth care. So, they observed the wild sloths on their property, and used their common sense to raise this infant sloth. Buttercup went on for 27 years to represent not only the Sloth Sanctuary but also the sloths of Costa Rica.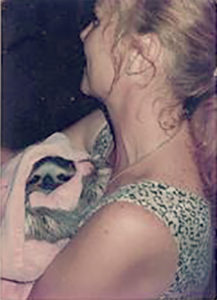 Luis Arroyo passed away unexpectedly in 2011, but Judy and the entire Arroyo-Rochte family continue on with their original vision.
The Sloth Sanctuary of Costa Rica was officially authorized as a rescue center in 1997. The mission of the Sloth Sanctuary is the rescue, rehabilitation, research and, when possible, release of sloths and educating people about conserving the rainforest, the sloths' natural habitat.