About us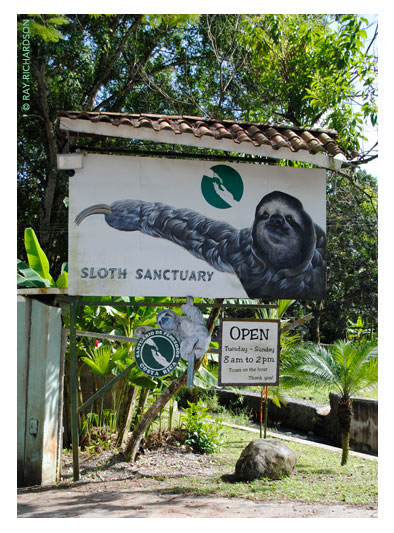 Judy Avey-Arroyo grew up in Alaska, where she met Costa Rican Luis Arroyo in 1970. They married and traveled to Costa Rica to meet Luis' family and explore his beloved home country. They decided to purchase 320 acres (nearly 130 hectares) of lowland tropical rainforest along the Estrella River near Penshurt, about 30 km south of the port city of Limon. Visionaries Judy and Luis imagined the future potential of this slice of paradise. In 1975 the Costa Rican government officially declared their land a "privately-owned biological reserve." Starting their family in Alaska, the Arroyos returned to Costa Rica over every school vacation to begin building their dream summer home. In 1977, the home was completed.
The Arroyos relocated permanently in 1986 and purchased a restaurant outside the capital city of San José. The restaurant became a popular stop for tourists on their way to the Pacific coast. Aiming for their next venture, the Arroyos sold the restaurant to purchase a large pontoon boat to offer tours of their jungle and island, showcasing over 325 bird species to intrepid visitors venturing to the undeveloped Caribbean coast. They named their business Aviarios del Caribe.
In 1991, a deadly 7.7 magnitude earthquake struck near Limon, destroying the family's home and terminating their popular birdwatching river tour. Because of the earth movement, even the river's course had changed! Undaunted, the Arroyos rebuilt their home and added a small hotel.
To the surprise of Judy and Luis, in 1992, three neighbor girls brought them a tiny orphaned three-fingered baby sloth. The Arroyos were charmed by its sweet expression but did not know how to care for such a young animal. They called the San José Zoo for guidance, but even the zoo was not familiar with the care of wild sloths. So, the Arroyos—armed with common sense and compassion—began feeding the baby sloth the kinds of leaves that they observed wild sloths eating on their property.
Fast forward to today, 23 year-old Buttercup™, this charismatic three-fingered sloth, greets tour guests six days a week from her customized hanging basket-chair. Buttercup and the Sloth Sanctuary were made internationally famous in the wildly popular "Meet the Sloths" on Animal Planet™. She was, and is, sloth rescue Nº 1.
Two years after Buttercup's arrival, a local bus driver brought the Arroyos another infant sloth. The word was out that Judy and Luis were compassionate about sloths, and more people began to bring injured and orphaned sloths to them. The Arroyos realized this was their true calling and in 1997 they became an authorized sloth rescue center.
In 2004, daughter Ursula, and her four sons joined them permanently and are an integral part of the daily management of the Sanctuary. Their other daughter, Judie, and granddaughter Carlie, visit every summer to stay in touch with the Sanctuary.
The Arroyo family has rescued more than 500 sloths; 120+ have been rehabilitated and were released back into the home territories.
The permanent sloth residents were mainly rescued as infants, and without the essential life skills imparted by mother sloths, they face challenges that prevent them from thriving independently in the wild. The Sanctuary is actively working on a scientifically-based protocol for orphaned/abandoned infants to have a successful reintroduction to the rainforest. Other rescued adult sloth residents are physically unable to survive in the wild due to injuries, disabilities or therapeutic amputations as a result of electrocutions or attacks by dogs.
In 2003 the Sloth Sanctuary formed a key alliance with the Dallas World Aquarium (DWA) in Texas. DWA has played a key role in the Sanctuary's conservation and education programs. Six hand-reared sloths from the Sanctuary—three Bradypus variegatus and three Choloepus hoffmanni—now reside in the educational sloth habitat at the DWA.
With five years of research on-site by PhD candidate Becky Cliffe (University of Swansea, UK), the Sanctuary has made great strides in understanding these enigmatic creatures. In 2015, husband-and-wife veterinarians Drs. Camila Dünner Oliger and Gabriel Pastor Nicolai arrived to bring fresh knowledge to the team.
The Sanctuary constantly strives for improvement in sloth research and conservation, and is grateful for the generous donations and support of sloth-fans from around the globe. ¡Pura Vida!