We have an ongoing need for supplies that can be purchased online in the USA.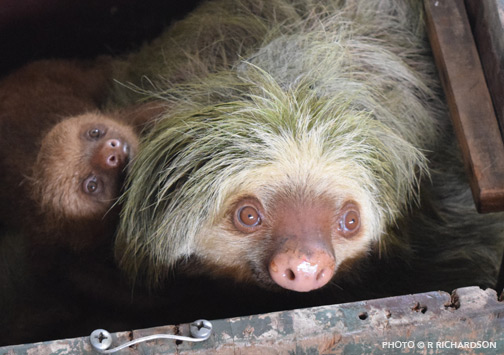 If you are coming to visit and would like to bring something for the sloths, we humbly offer our wish list below. These items are suitcase-friendly. Thank you in advance for your generosity.
If you prefer to send by mail, our fulfillment addresses are:
Sloth Sanctuary
P O Box 2141
Winter Park FL 32790 USA
Sloth Sanctuary
2036 Via Tuscany
Winter Park FL 32789 USA
1. PROBIOTIC GEL

For rescued infants and for pre-/post-surgery sloth patients.
Bene-Bac Plus Probiotic Pet Gel • 15g Syringe
2. POWDERED GOAT MILK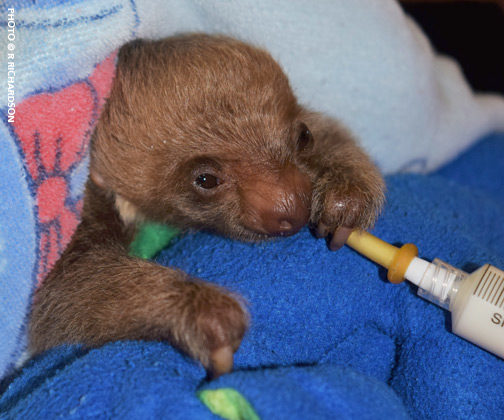 The m
ost nutritious and digestible substitute for sloth mothers' milk. Rescued infants are gently bottle-fed with a tiny rubber-tipped syringe round the clock.
Meyenberg Whole Powdered Goat Milk
3. BOTTLE-FEEDING TIPS
Small, elongated rubber teats are attached to syringes for bottle-feeding infant sloths. Made by Catac UK, the size we use is called "S1".
Thank you!