Insider's Tour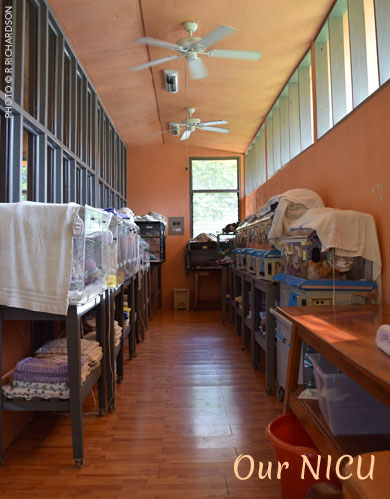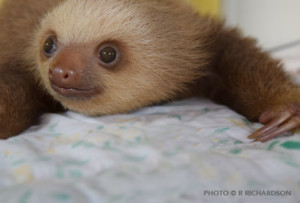 The ultimate way to experience sloths in a small group (6 people maximum). Available in English and Spanish, this 4-hour "behind-the-scenes" guided tour includes:
"Slothpital" clinic
NICU—infant sloths in incubators
Nursery—rescued baby sloths
Rehabilitation exercise & outdoor climbing practice jungle gym (weather permitting)
Light meal. Please advise if you need a vegan/vegetarian/dairy-free/gluten-free/no added salt meal.
Buttercup™, the famous Bradypus from the "Meet the Sloths" series on Animal Planet™
View tropical lowland rainforest wildlife and plants from aboard a stable canoe with an experienced boatman/guide. From time to time, the river's level changes: if too low or the current too swift, we may have to cancel this segment.
>>> Guests who book the Insider's Tour have the option to spend up to two nights at our onsite Buttercup Inn. <<<

Breakfast Tour
8–9AM          Light breakfast & Costa Rican coffee
9–10               Join in with the Buttercup Tour
10–11              Visit NICU, Nursery, Slothpital, outdoor jungle gym (weather permitting)
11AM–12PM  Guided river tour in a canoe
Lunch Tour
10:45AM         Arrival time
11AM–12PM   Join in with the Buttercup Tour
12–1                 Light lunch
1–2                   Guided river tour in a canoe
2–3                  Visit NICU, Nursery, Slothpital, outdoor jungle gym (weather permitting)
The order of your tour may be different, depending on weather or other conditions.

Need to know:
Maximum 6 participants (except family/friends traveling together).
Requires advance reservation & payment. Please contact us for availability (see below). Reservations held for 24 hours after PayPal invoice is issued. You do not need a PayPal account, just a credit card.
Take plenty of (non-flash) photos of sloths during the tour, but sorry, no holding or touching sloths.
Just one Breakfast Tour and one Lunch Tour given per day, Tues–Sun.
Admission/donation
Adult & youth age 13 and older: $150 USD per person
Child age 5–12: $75 USD each
Age 4 and younger: no charge
Payment is final; no refunds. If you need to cancel or change your visit, email us right away at ContactUs@SlothSanctuary.com. We will make every effort to reschedule within two years of your original arrival date, based on availability. If you cannot reschedule within that period, your payment will be considered a donation to the Sloth Sanctuary of Costa Rica.
Your admission/donation helps provide food, veterinary care and facilities upgrades for rescued sloths. We thank you for helping make this possible.