Insider's Tour
Offered twice daily, Tuesdays through Sundays:
Breakfast Tour (7:15AM arrival) or Lunch Tour (10:45AM arrival).
Advance booking required. Please request your tour date via form below.
$150 Adult
$85   Senior 65 +
$75   Child/Youth age 6–18
Children must be accompanied by adult
A once-in-a-lifetime experience for the devoted sloth fan. Learn all about your spirit animal. The 4-hour guided small-size tour (6 people max.) offers more time to observe rescued sloths.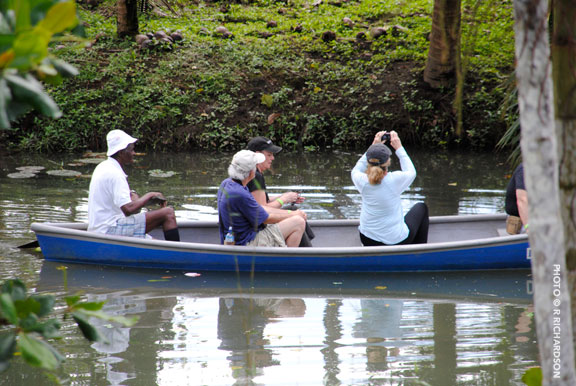 Visit the NICU to see baby sloths and the "Slothpital" where injured sloths recover
A gentle canoe ride to see the sloths' natural rainforest habitat. From time to time, the river's level changes: if too low or the current too swift, we may have to cancel this segment.
Includes a light meal on our riverside veranda. Please advise us in advance if you require a special meal that's vegan/vegetarian/dairy- or gluten-free/no added salt.
Guides speak English and Spanish; however, many of our boatmen are not fully bilingual
Sorry, no touching or holding sloths, for their safety and yours
Questions? Tours@SlothSanctuary.com
Insider's Tour Gift Certificate: Click here.
To cancel or change, email us right away at ContactUs@SlothSanctuary.com. We will make every effort to reschedule within two years of your original arrival date, based on availability. If you cannot reschedule within that period, your payment will be considered a donation. Payment is final; no refunds.
Your admission/donation provides food, care and facilities upgrades for rescued sloths. Thank you for helping make this possible.