Insider's Tour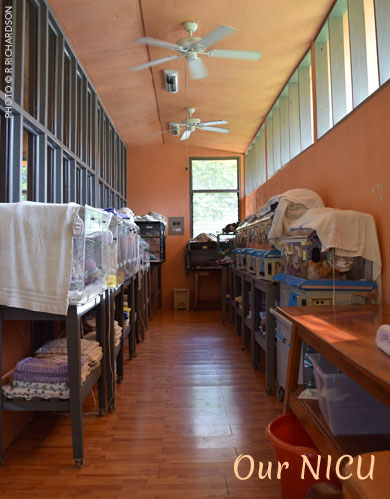 The ultimate way to experience sloths in a small group (6 people maximum) tour. Available in English and Spanish, this 4-hour "behind-the-scenes" guided tour includes:
"Slothpital" clinic
NICU—infant sloths in incubators
Nursery—rescued baby sloths
Rehabilitation exercise & climbing practice area
Light breakfast or lunch with Buttercup™ in her hanging basket chair
View tropical lowland rainforest wildlife and plants from aboard a stable canoe with an experienced boatman/guide. Note: From time to time, the level of the river changes. If too low or the current is overly swift, we may have to cancel this segment for your safety.
Take a self-guided stroll along our tranquil, well-maintained rainforest trail to see more wildlife and lush vegetation—weather-permitting.
Optional: Spend up to two consecutive nights at the Buttercup Inn. Only one person in your party needs to book the Insider's Tour to book your room.
Breakfast Tour

7:45AM    Arrival time/Enjoy some Costa Rican coffee!
8–9           Light breakfast in dining area with Buttercup
9-10          Join in with the Buttercup Tour
10–11        Visit the NICU, Nursery, Slothpital, baby jungle gym with your guide
11–12PM  Guided river tour in a canoe
Lunch Tour
10:45AM   Arrival time
11–12PM   Join in with the Buttercup Tour
12–1           Light lunch in dining area with Buttercup
1–2             Guided river tour in a canoe
2–3             Visit the NICU, Nursery, Slothpital, baby jungle gym with your guide
The order of your tour may be different, depending on weather or other conditions.

Because your tour includes a light breakfast or lunch, please let us know in advance if you have any special dietary requests (vegan, vegetarian, gluten-free, no added salt, etc.)
Need to know:
Maximum 6 participants (except family/friends traveling together).
Requires advance reservation & payment. Use form below or email Tours@SlothSanctuary.com. Reservations are held for 24 hours after PayPal invoice is issued.
Take plenty of (non-flash) photos of sloths but, sorry, no holding or touching sloths.
One Insider's Breakfast Tour and one Insider's Lunch Tour given per day, Tuesday–Sunday.
Admission/donation
Adults and children 13 and older: $150 USD per person
Children 5-12: $75 USD each; under 4 years: free
Tour may be made private if you are 5 or more adults traveling together.
Payment is final; no refunds. If you need to cancel or change your visit, email us right away at ContactUs@SlothSanctuary.com. We will make every effort to reschedule within two years of your original arrival date, based on availability. If you cannot reschedule within that period, your payment will be considered a donation to the Sloth Sanctuary of Costa Rica.
Book your Insider's Tour:

Your admission/donation helps provide food, veterinary care and facilities upgrades for rescued sloths. Thank you for your support.