Buttercup Tour
This tour offers a delightful introduction to the wonderful world of the sloth. It begins with a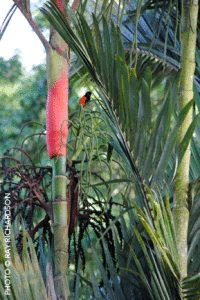 n informative, relaxing canoe tour with Cali, our expert boatman/guide, on the part of the Estrella River that fronts our property. Cali has been with the Sloth Sanctuary nearly 40 years. A large, stable canoe will carry you through exuberant riverine vegetation where you will spot native birds along the way, and perhaps our resident nutrias (Costa Rican River Otters).
Learn more about the extraordinary sloth through a presentation on its natural history, from the prehistoric Giant Ground Sloth to our present-day tree sloths. You will also have an opportunity to meet and photograph some of our permanent sloth residents, including the internationally-known Buttercup, and our tiniest orphaned infant sloths.
A browse through the gift shop (100% of proceeds support the Sanctuary) completes the Buttercup Tour. You may continue on with an optional self-guided walk through our well-maintained jungle trail (seasonally available; please ask your guide.)
Important information:

Tour start times are on the hour from 8AM to 2PM, Tuesday – Sunday. We are not open on Mondays.
Please allow sufficient time for transportation to the Sanctuary and arrive at least 15 minutes in advance of the tour start time.
Duration: approximately 2 hours.
Advanced reservations are not required and can accommodate up to 20 guests.
Admission:

$25 adults

$15 children, aged 5-10
4 years and younger: free
The Sloth Sanctuary of Costa Rica truly thanks you for choosing the Buttercup Tour. Your generous contribution/donation helps provide food, veterinary care and more for our sloths. It costs $400 annually to feed one adult sloth, and $10 for just one can of imported goat milk for one tiniest infant sloth. Your support makes a significant difference toward the sustainability of the Costa Rican rainforest.