Get our free e-newsletter: Just click here. We never send spam or sell/rent your personal info. Easy unsubscribe at any time if you wish.
Read our current issue now! Click front page below to open as a PDF: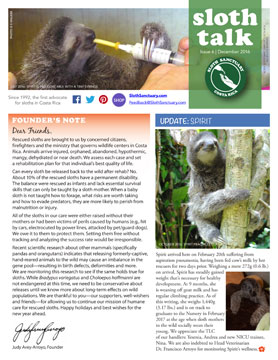 "What you do speaks so loudly that I cannot hear what you say." —Ralph Waldo Emerson
When the great American poet Emerson penned this phrase well over 100 years ago, there was no internet or social media, but his profound recognition of action over words is refreshing. You have my commitment to update you on our progress as it relates to what we do for the Sanctuary's mission. Please enjoy "Sloth Talk".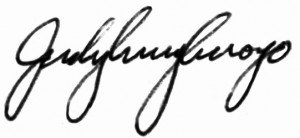 Judy Avey-Arroyo
Founder, Sloth Sanctuary of Costa Rica
Click images to read back issues