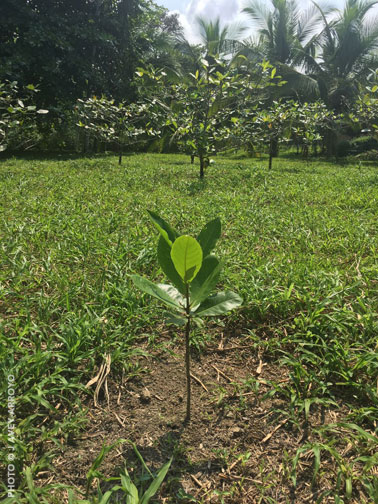 Thank you to all who donated to our Earth Day 2017 Almond Tree planting initiative! Except for one tree just donated today, all the Almond Trees have been planted.
We are just completing the design of the Donors' Plaques. We learned last year that the most weather-resistant material for the plaques is a photographic metal print. We'll have the triptych printed, shipped to the Sanctuary, then installed in the Learning Center. When installed, we will send you an email of the plaques to share with your family, friends and honorees.
Your generous donation directly supports the sloths in our care as well as promoting conservation of their rainforest habitat. On behalf of the animals, both in our care and wild in the forest, thank you.
Your friends at the Sloth Sanctuary of Costa Rica
9 June 2017